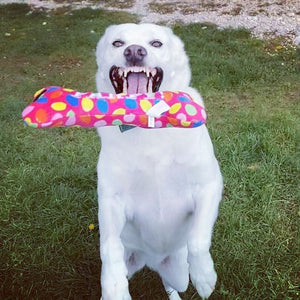 Doggy Daycare 830 am to 500 pm
Looking for a wonderful way to give your pup the chance to play and be with friends? Is your dog destroying your house while you are away?  Don't feel comfortable asking friends or family to stay with your dog during the day? 
Doggy Daycare is a great alternative.  Behavioural assessments are completed on the first day to match your friend with like minded pups.  Doggy Daycare is available Monday to Friday from 8:30 am - 5:00 pm.  Drop offs and pick ups are completed in between these hours.  
All standard vaccines plus bordetella are required for daycare.  Special considerations will be made for dogs intact past the age of maturity.  For their own safety dogs in heat cannot go into group play
If this is your first doggy daycare day, please send an email to info@tailsintrails.ca to setup your account and select your first daycare day.  
We do offer doggy daycare drop offs before and after these hours.  Should you need an earlier or later drop off please select Doggy Daycare Plus from our product list and email over your request.  
---